Design The Pilates lady, (designed by the lovely Frankie), will be positoned on the back, as shown below.
Design Colour For dark coloured clothes the printing will be in white. If you choose a light coloured item, you can have the printing in black.
Front Logo For an extra £5 you can have a Pilates in St Albans logo on your front as well as your back.
Stock Some sizes and colours may not be in stock. You will be informed if there are any stock issues.
How to Order There is a form at the bottom of the page.
What size do I need? I will bring samples into class, for you to try out some of the sizes.
Colour Swatch I have a colour swatch for some of the clothing items.
Unisex Zoodie (Zipped Hoodie) JH050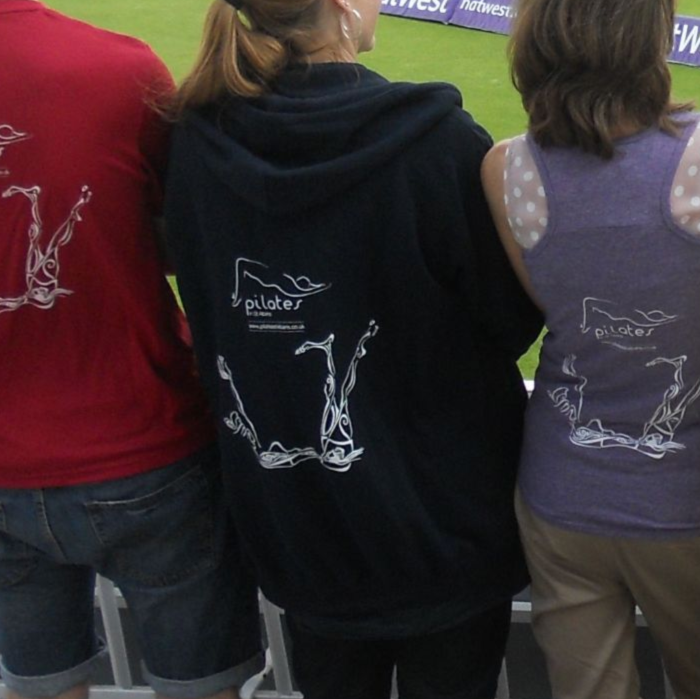 Womens Zoodie (Zipped Hoodie) JH055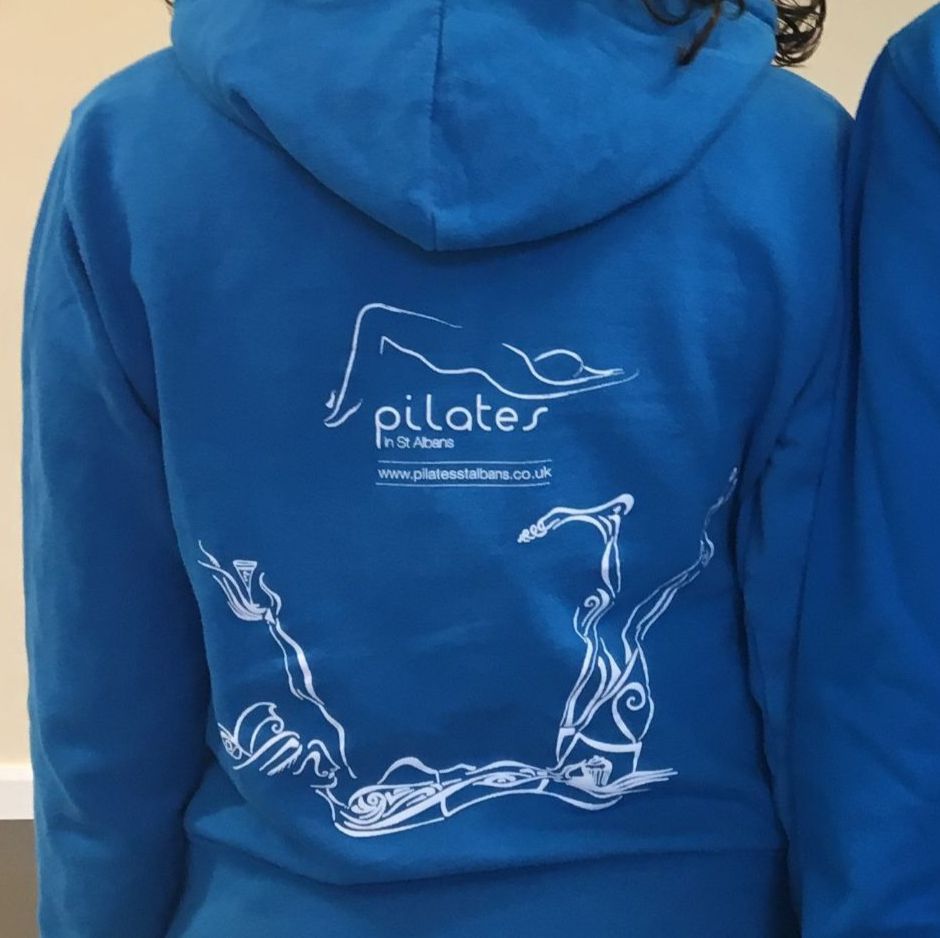 Urban Varsity Zoodie (Zipped Hoodie) JH051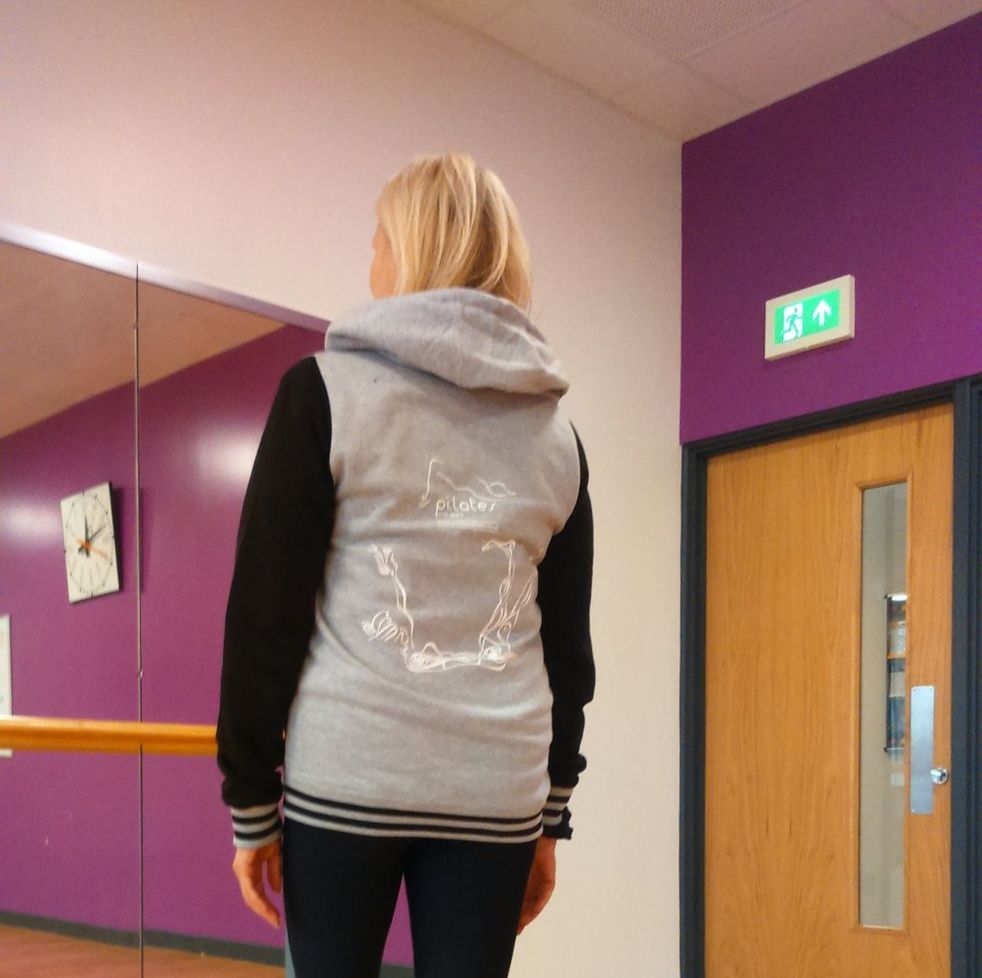 TriBlend 3/4 sleeves baseball shirts BE100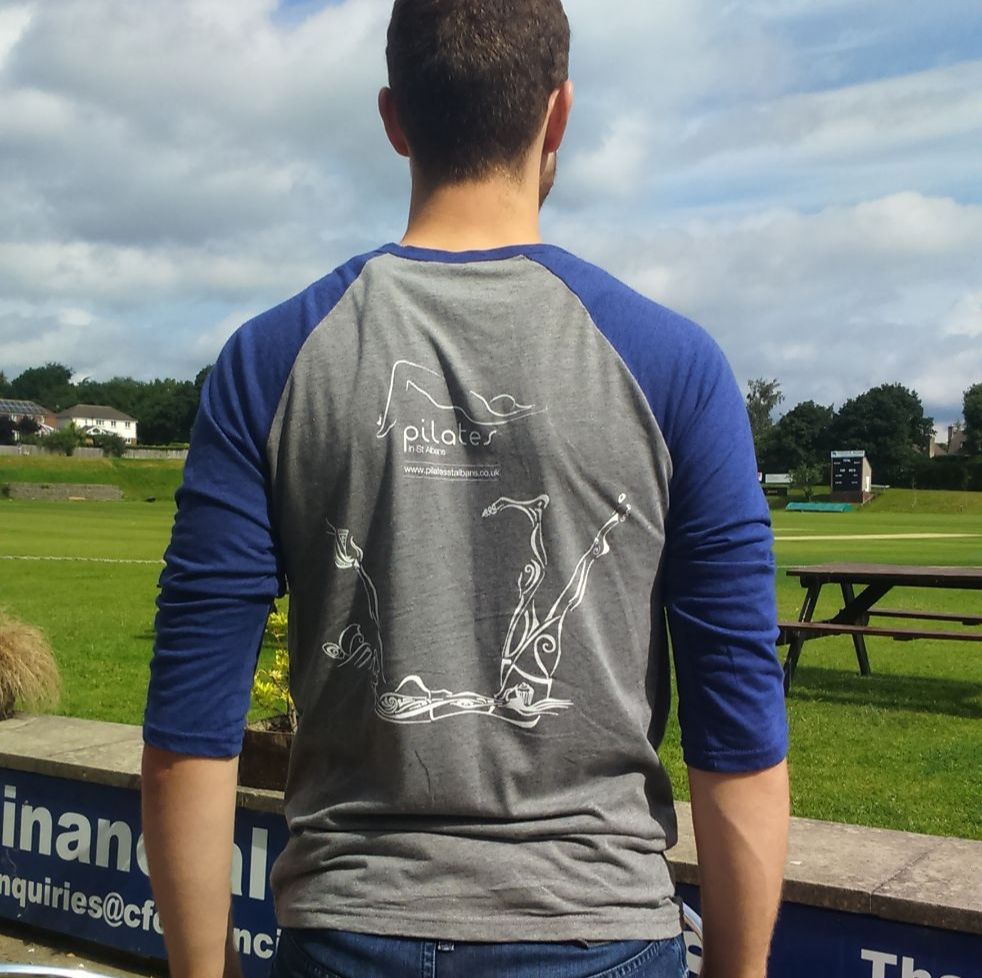 Long Sleeved Hooded Tee - Mens AV108 + Womens AV108F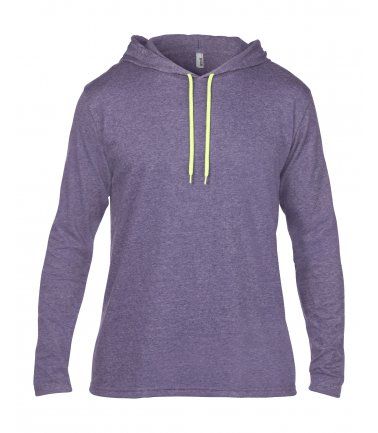 Okovango Unisex Zoodie EA051M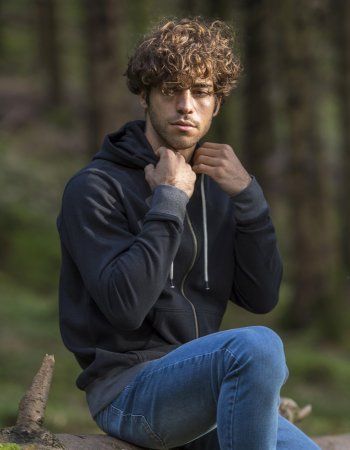 Cascades Ladies Tshirts EA001F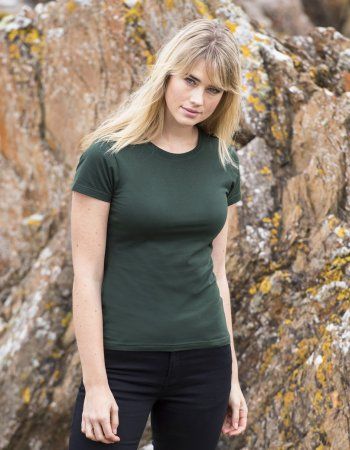 Cascades Men Tshirt EA001M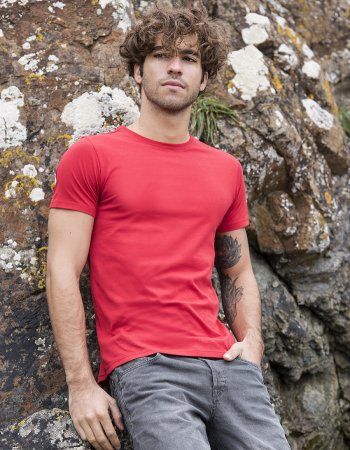 Cool Sports Tshirt - Men JC001 + Women JC005

Please fill in the form below for your tshirt/hoodie/zoodie. You are welcome to pay, once the order has arrived.
Thank you for submitting the contact form.